HOME SPECIALS TERMS CONTACT US
Please click on a link above to view the page
Terms & Conditions of Sale
*All the products become the buyer's property when delivered to the carrier. All goods are shipped at the customer's risk. Auburn Bath International reserves the right to modify design, pricing, and packaging or alter the weight of any item at our discretion.
TERMS
*For customers on "open account", net 10 days. A service charge of 1 ½% per month (annual percentage rate 18%) will be charged on all invoices outstanding over 30 days.
FREIGHT
*All orders will be shipped prepaid except for C.O.D. customers. Shipments are FOB Yucca Valley, California. Freight is not allowed on shipments of displays
LIABILITY
*Our liability on any claims of defective design, workmanship or materials is limited to replacement by shipment of items from our plant, refund or a combination thereof.
CLAIMS
*All claims for shortages, defective merchandise, billing errors, etc., must be made within two weeks of receipt of goods.
RETURNS
*Goods cannot be returned without prior authorization and receiving a RGA from our customer service department. Returns other than for defects are subject to a 25% restocking fee. A copy of the original invoice must accompany all returns. Returns must be made within 6 months of purchase will receive a refund or store credit. Returns made within 6 to 12 months after purchase will receive store credit ONLY. Any purchases made over 12 months prior are NOT refundable.
No returns on items that have been damaged, ie: marked with wrench marks, cut or otherwise altered by the buyer in any way.
*No returns on "special order" or "custom made" items.
DAMAGED OR LOST SHIPMENTS
*Claims for damaged or lost shipments must be made against the carrier.
WARRANTY
*Auburn Bath International products are warranted to the original purchaser to be free of defects in material and workmanship for a period of one year from the original date of shipment to the original purchaser.

Kitchen, bath or lavatory drains of all types, due to abuse to which they may be subjected to, are not warranted on the finish.

Product problems attributable to abuse, misuse, improper installation, hard water, water additives maintenance or accidental damage are not covered by this warranty.

No repairs or replacements will be made under such circumstances, except at customer's expense.

Liability under all warranties expressed or implied is limited to replacement of defective goods only.
Terms and conditions are subject to change without notice.
All items will be delivered by United Parcel Service or U.S. Mail.

There will be no will call orders.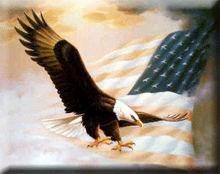 ---